1991 was born by accident. Two ingredients were added to a test batch of perfume at the wrong concentration. But the result was remarkable. 1991 opens with a fresh citrus presentation. Then floral notes emerge - an elegant blend of jasmine and sultry tuberose. Later the floral scent evolves to a sweet dry down and lingers with a subtle herbal presence.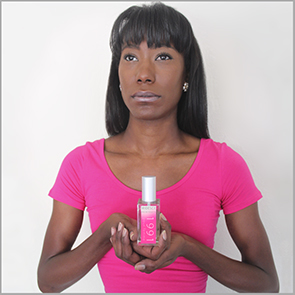 INGREDIENTS INCLUDE: ESSENTIAL OIL OF BERGAMOT (SOUTH AFRICA, BERGAPTEN-FREE); ESSENTIAL OIL OF TUBEROSE (INDIA); JASMINE B ESSENCE; ESSENTIAL OIL OF VETIVER (HAITI)

Androsta™ is the male pheromone androstadienone in a light amber/wood base (5% essential oils). Androstadienone is naturally found in male skin and has pheromonal properties in humans. Androsta™ contains androstadienone at a concentration that simulates natural levels in healthy male skin.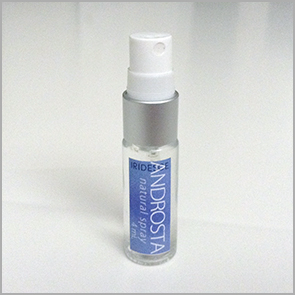 ACTIVE INGREDIENT: ANDROSTADIENONE.
FRAGRANCE INGREDIENTS: AMBROXAN, TIMBEROL.

Tetra is the female pheromone estratetraenol in a light floral base (5% essential oils). Estratetraenol is produced in women and has pheromonal properties. The concentration of estratetraenol in Tetra is optimized to simulate the natural levels of estratetraenol in healthy women.
ACTIVE INGREDIENT: ESTRATETRAENOL.
FRAGRANCE INGREDIENTS: BULGARIAN ROSE ABSOLUTE, GERANIUM ABSOLUTE.

Aeon - the ultimate pheromonal cue: an equimolar blend of androstadienone and estratetraenol. What might this potent mixture bring to the wearer? For those who dare, spray some on and find out. Blended in a light musk base (5% essential oils).
ACTIVE INGREDIENT:ANDROSTADIENOL, ESTRATETRAENOL.
FRAGRANCE INGREDIENTS: COSMONE.